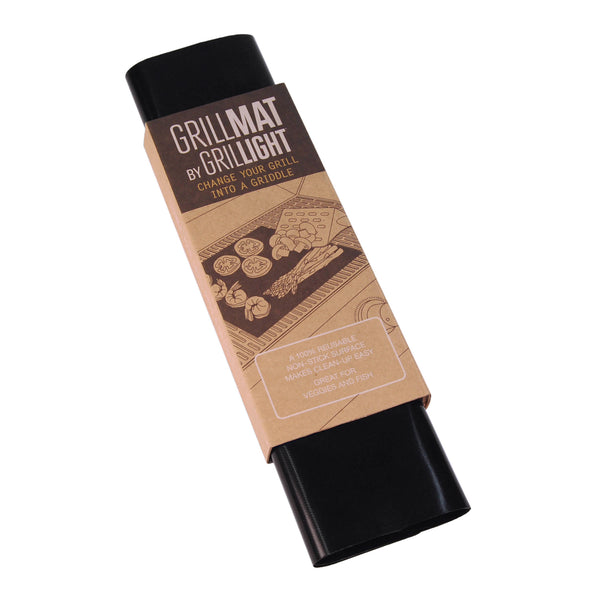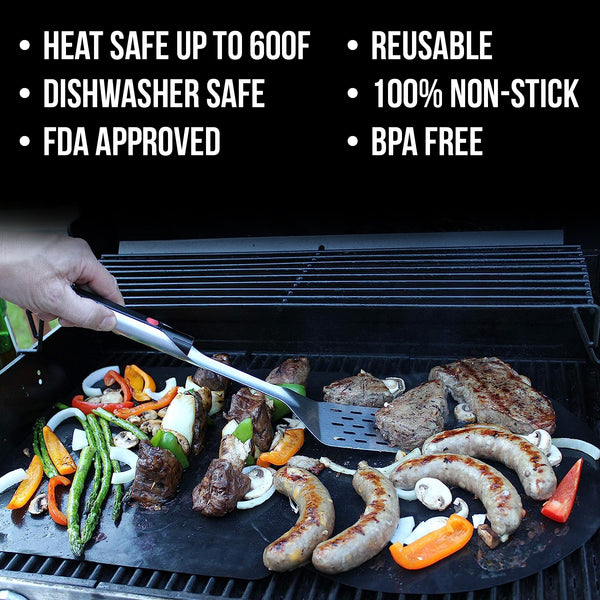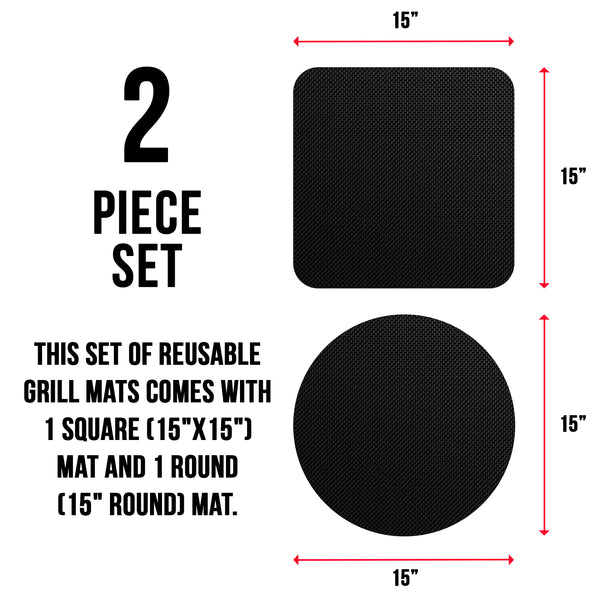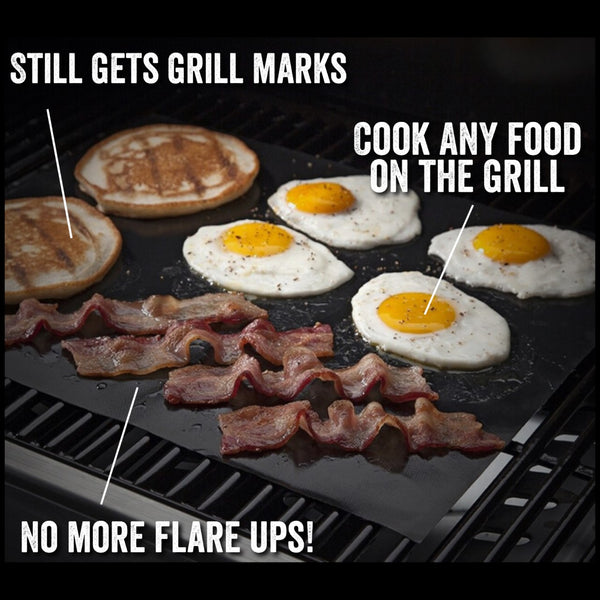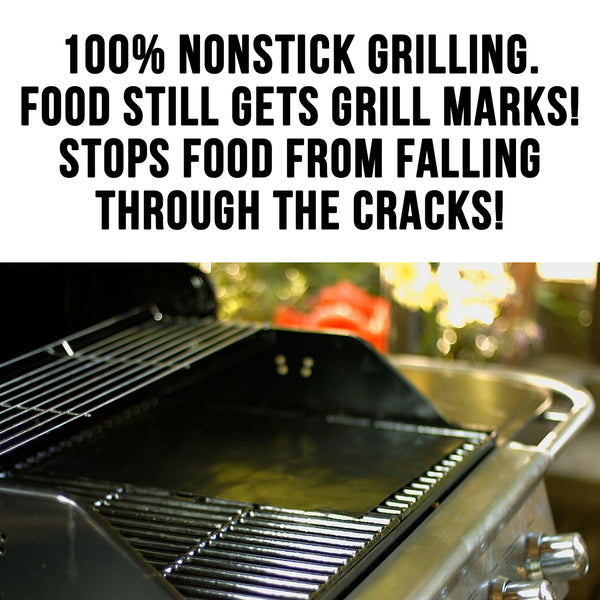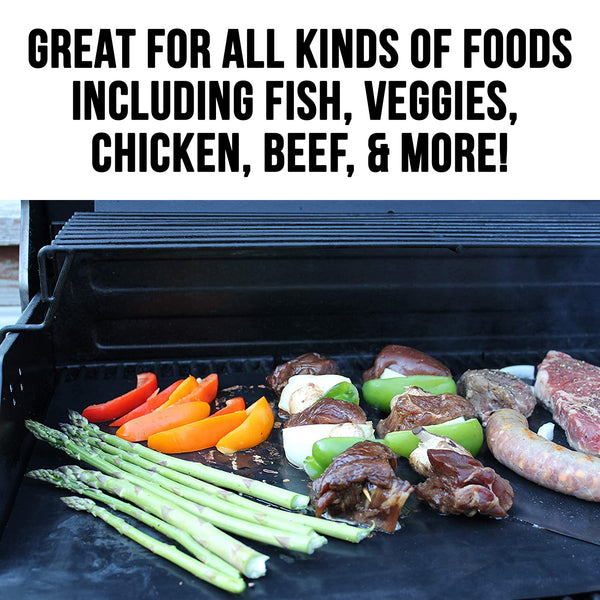 About Grillight GrillMats
Take your backyard barbecue from grill to griddle with the Grillight Grillmat 2-Pack.  GrillMats turn any grill into a non-stick flat top, just like a nonstick skillet but designed to be flexible and operate over open flame.
These non-stick grill mats prevent food from falling through the grates, while still giving you grill marks. Also perfect for community grills, these mats let you grill without your food ever having to touch the grates. 
The GrillMat is a BPA-free, heat-resistant fabric made of PTFE fiber. Completely reusable and non-stick our grill mats help keep cooking healthy with no oil or butter required. Perfect for cooking fish, veggies, chicken, eggs, and even pancakes.
What You Get
This 2-pack includes two premium BPA-free griddle mats for grilling: one 15" round mat (perfect for grilled pizza and kettle grills) and one 15" square mat (great for gas, pellet, or electric grills).   
Key Features
Turns your grill into a griddle.

BPA free, heat-resistant fabric made of PTFE fiber.

Safe up to 600 degrees F - the highest temperature grill mat on the market.

2-pack comes with 1 square (15"x15") mat and 1 round (15" round) mat.

Great for all kinds of food including fish, veggies, chicken, beef, even breakfast foods like eggs and pancakes

Works on all kinds of grills, including charcoal, propane, pellet, and wood fired.

Stops food from falling through the cracks, so no more flare ups!

100% nonstick grilling and easy cleanup. Don't use foil anymore!

Food still gets grill marks.

Dishwasher safe and reusable!
Safety note:
the mats are
heat safe to 600F so they should not
contact
open flame but can be used over open flame or hot coals.
Bought it as a gift and bought another one for myself. Has a built-in light that helps when you're grilling in the dark.
First time user
We used the Grillight Grill Mat for the first time and we were amazed. Used it for zucchini and asparagus and it put nice grill marks and cooked the veggies to perfection. I really like that it is also PBA free. We thought it would melt on our first try. Cleanup was really easy too. Highly recommend.
Arrived on time, can't wait to grill!
Easy
The mats are the best thing for grilling food on. No food stick to the mat and keep the grease from going on the flame to cause the food getting burnt
A wonderful surprise.
My wife got me the griddle mats for Father's Day. I looked at them and decided they couldn't possibly work and would melt all over the grill. But I decided to give it a try and what a wonderful surprise. I have cooked chops, chicken, burgers, and fish, and the mats make everything easier. The gill is cleaner and the mats are a breeze to clean. Thank you for making such a helpful product.