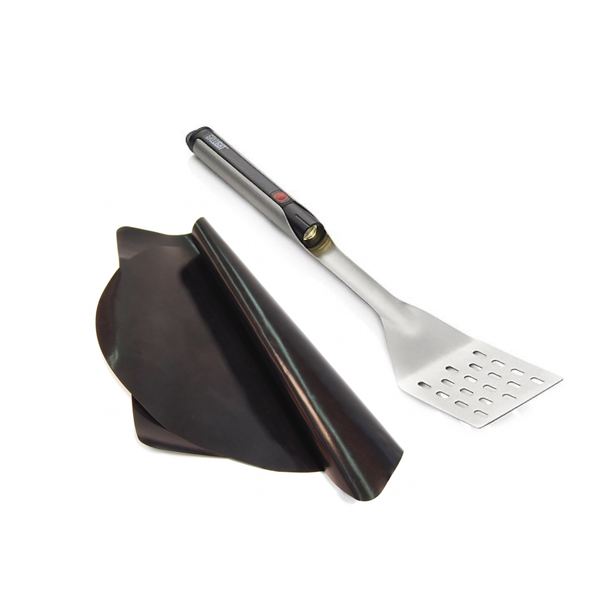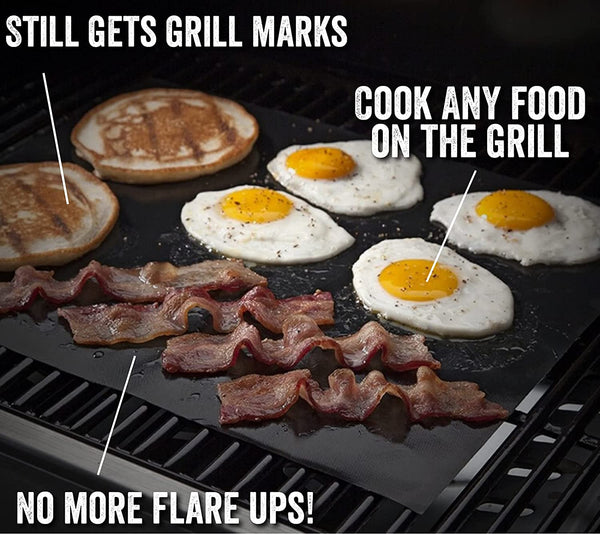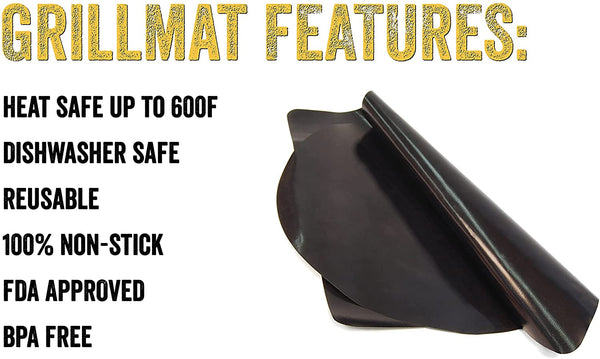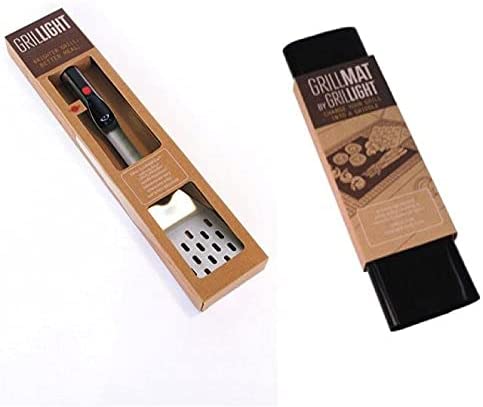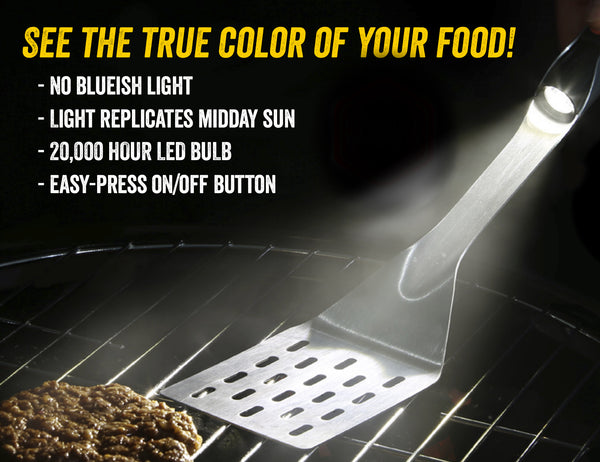 Grillight Necessities Kit
GRILLING ESSENTIALS SET: Includes Grillight LED Stainless Steel Spatula and 2 GrillMats (1 Round, 1 Square)—Everything you need to host the perfect barbeque!

PREMIUM RESTAURANT GRADE: Stainless steel spatula is made with top-quality material to be heat safe, fully waterproof, and dishwasher safe (once removable flashlight is detached).

EASILY GRILL IN THE DARK! Super bright LED flashlight built directly into the spatula's handle has the perfect aim to light up your whole grill. The light is designed to mimic the afternoon sun so you always see the true color of your food.

SUPERIOR GRILLMATS: Grillight GrillMats are some of the thickest on the market! Plus, they will withstand up to 600 degrees...most start to melt at only 500! COOK VEGGIES, FISH, AND MORE! GrillMats seamlessly transform your grill into a griddle to easily cook just about anything, including pancakes! Get the most use out of your grill with help from Grillight.
Great product!
Sent to a family member and they loved it.