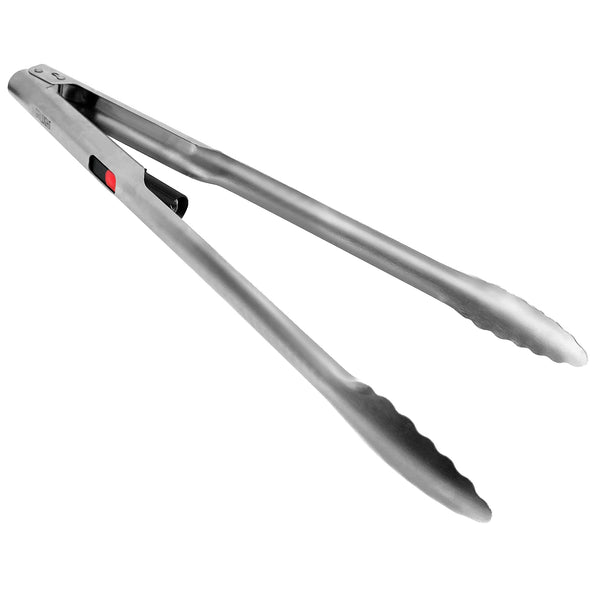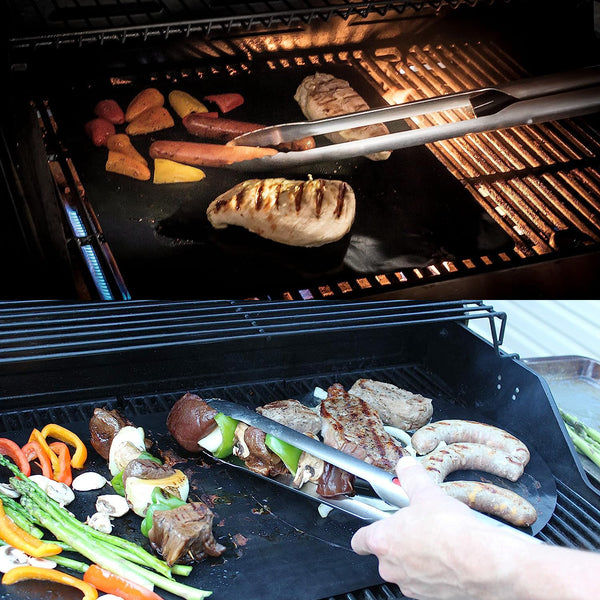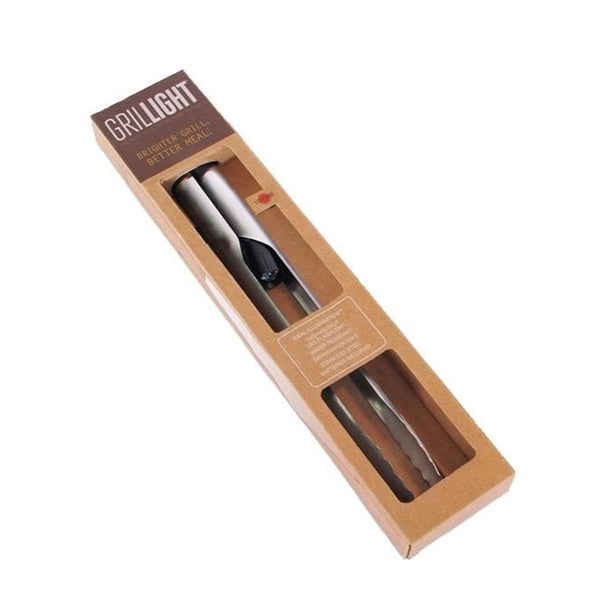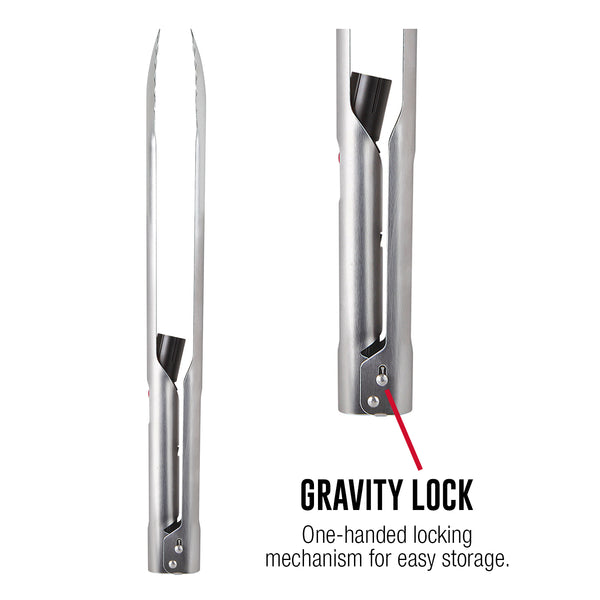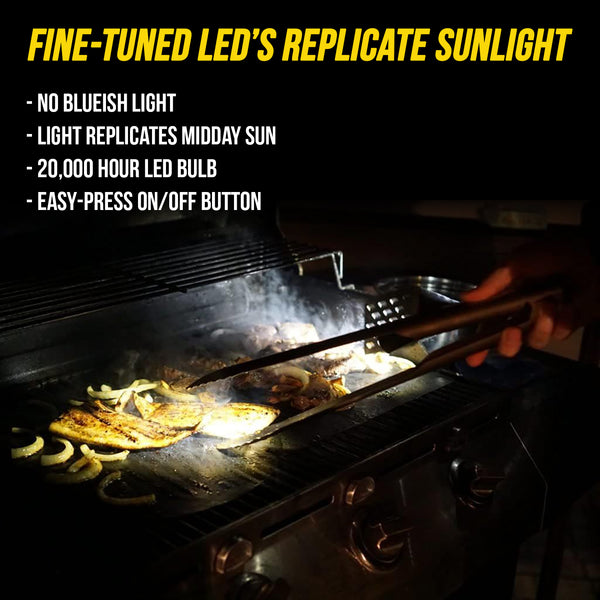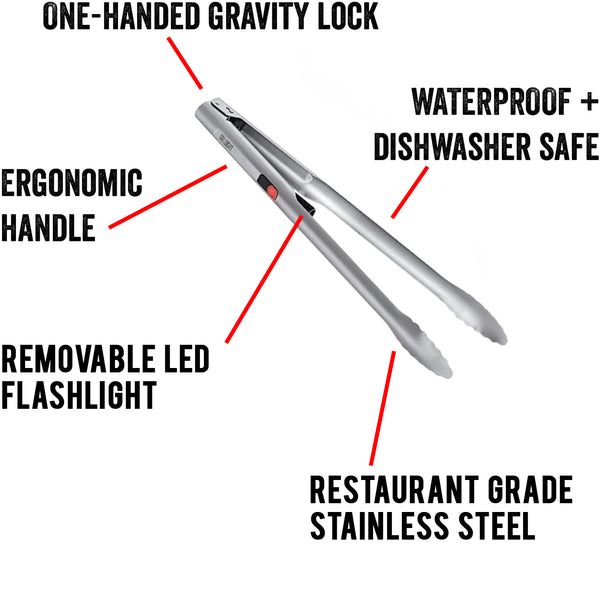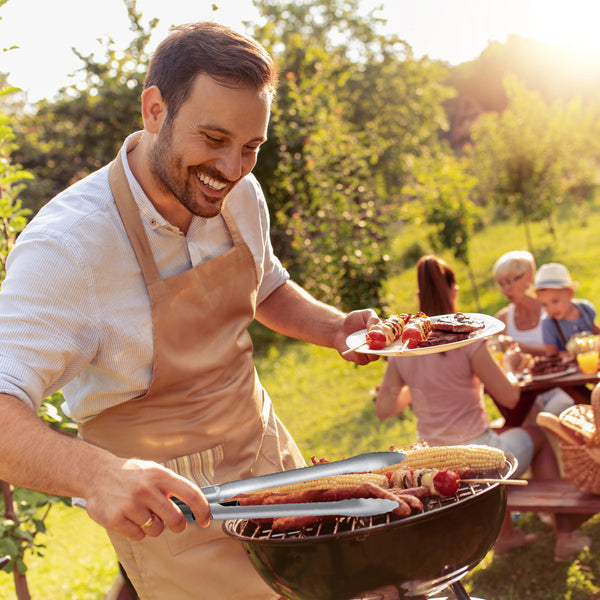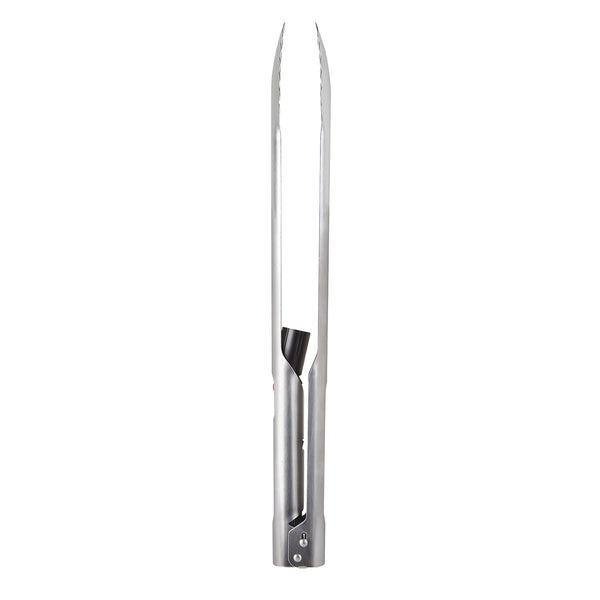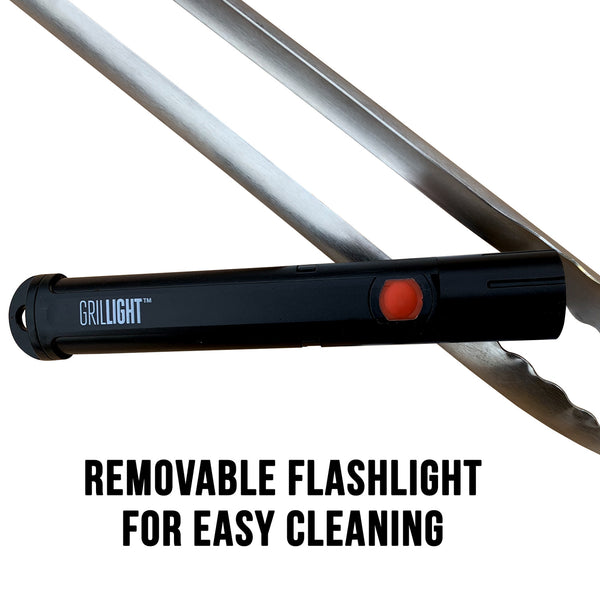 Grillight LED Smart Tongs
About the Grillight LED Smart Tongs
Elevate your BBQ game with the revolutionary Grillight LED Smart Tongs, featuring a built-in grill light that illuminates your cooking area. These LED grill tongs outshine regular LED lights by replicating natural sunlight so you can accurately see the color of your food. Crafted from restaurant-grade stainless steel, our tongs offer the perfect balance of strength and finesse to handle everything for large roasts to delicate veggies. The gravity lock mechanism ensures easy one-handed operation, while the tongs' water resistance and detachable flashlight guarantees convenient and easy cleaning. Whether day or night, the Grillight LED Tongs will keep your grill lit and make for an easier grilling experience.
Grillight LED Tongs Features
18-inch long tongs

Ideal Illumination™ LED flashlight built directly into handle

Locking mechanism for easy handling and storage

Waterproof 

Made from restaurant-grade 430 stainless steel

Dishwasher safe

20,000-hour bulb life

30-day warranty 

AA batteries included
How Smart Tongs Enhance Your Grilling Experience

Durable and Easy to Clean:

Made from top-quality stainless steel, the Grillight LED Smart Tongs are completely heat safe, waterproof, and dishwasher safe (once the removable flashlight is detached).

Easy Grilling in The Dark:

The Grillight LED Tongs come equipped with a super bright LED flashlight built directly into the handle to light up your grilling surface and ensure you always see the true color of your food.

High Strength and Long-Lasting:

Designed with a 430-stainless steel that's thicker than traditional grill tools, our waterproof LED grill tongs come complete with a 20,000-hour flashlight and AA batteries.

Locking Handle for Easy Storage:

We make it easy to keep your kitchen utensils organized with a locking handle that enables you to neatly tuck away your tongs.

Unique and Innovative Gift:

Give the grill master in your life a unique and practical gift they'll cherish and use forever.
About Our Ideal Illumination™ Technology

Our Smart Tongs used LEDs powered by Ideal Illumination™ technology — a patented innovation that replicates natural sunlight. Unlike conventional LED lighting that distorts the color of your food (which is why it isn't found near meat or produce in stores), with Ideal Illumination™, an exclusive feature of Grillight tools, we've successfully overcome this challenge for you.
I have not received my order.
They are gifts so don't know yet
Husband love them!
Bought these for Christmas for my husband and he LOVES them. He especially likes the way that they stay shut without the need of an extra hand to push a button.
Best tongs ever!
Well designed and well made. The sturdy and thick stainless steel doesn't bend when you grip something heavy. Plus the added benefit of the built-in light. No more dropping the food on the floor!
I received this as a gift and it arrived damaged. I emailed the company and they IMMEDIATELY sent out a replacement. Now that's customer service!
Couldn't be happier.
Frequently Asked Question