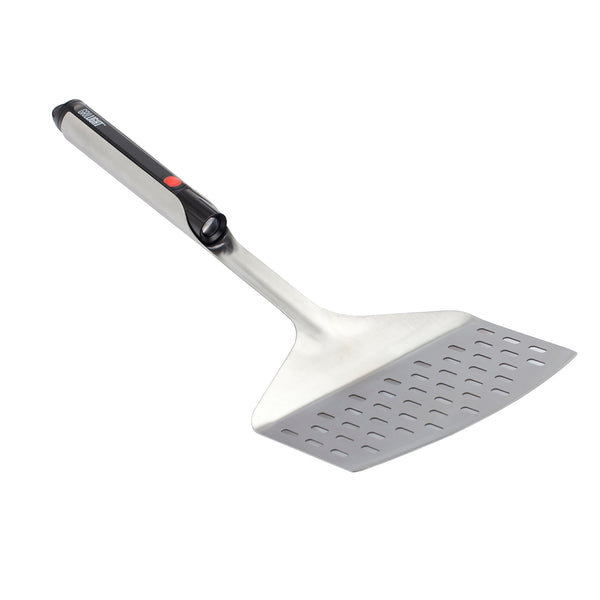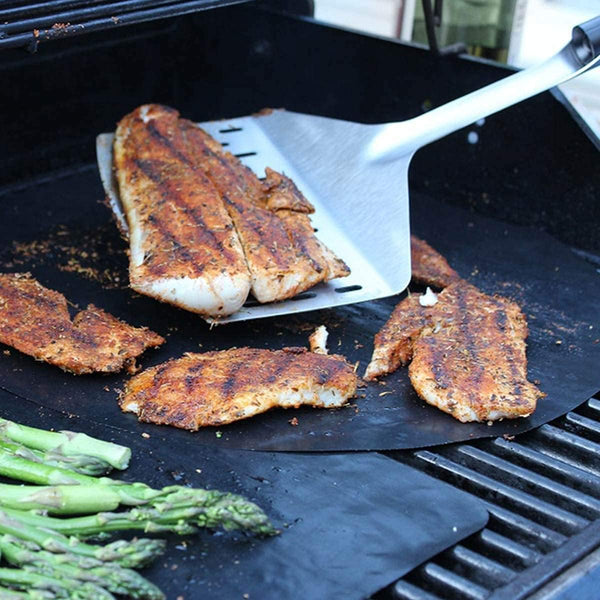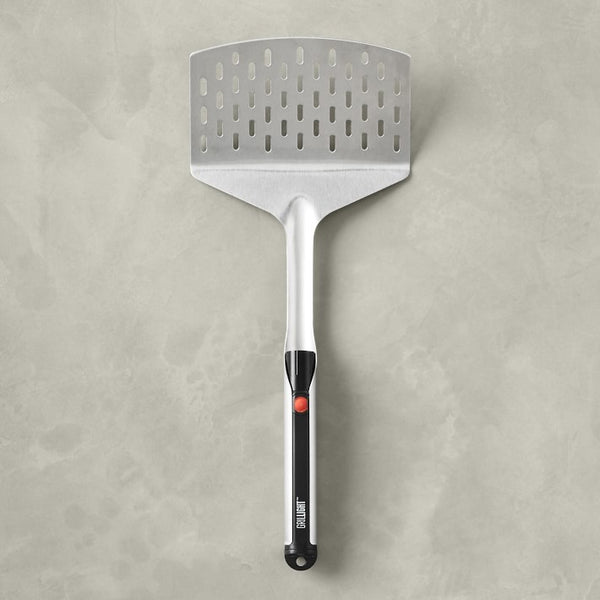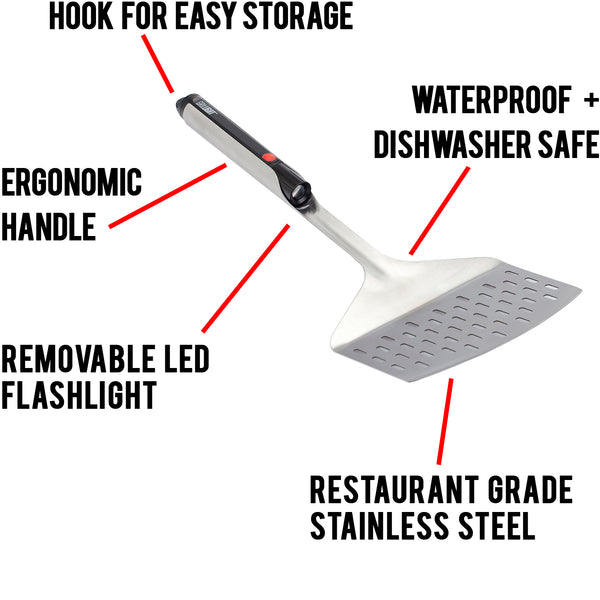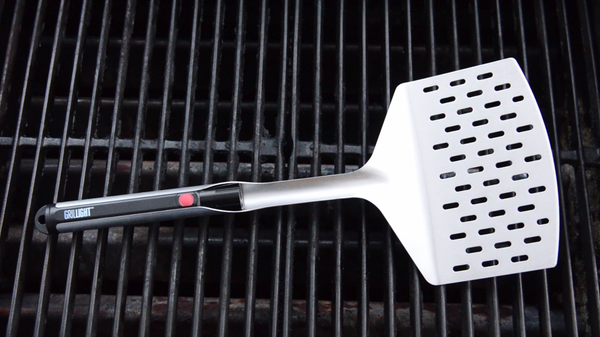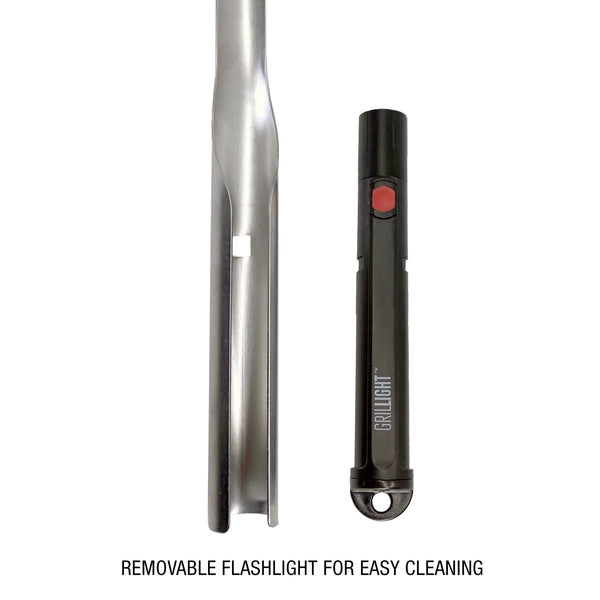 Grillight Spatula - Giant Edition
About The Grillight Giant LED Spatula
The Grillight Giant LED Spatula features an 8-inch wide surface and a super bright LED flashlight integrated into the handle to illuminate your entire grill area. Its wide surface guarantees mess-free cooking, ensuring your delectable meal stays intact. Experience unmatched precision with the Grillight Giant LED Spatula, tailor-made for delicate fish grilling and other large items.The LED light is specially designed to mimic the afternoon sun so you can always see the true color of your food, even in low-light conditions. Crafted from top-quality material like stainless steel, this Giant Spatula guarantees heat safety, full waterproofing and hassle-free cleaning (flashlight detachable for dishwashers). With a hanging hole for effortless storage, you can easily keep the spatula ready for use to transform your grilling experience, night or day.
Grillight Giant LED Spatula Features
Wide surface (8 inches) for easy cooking 

18″ long

Ideal Illumination™ LED flashlight built-in

Waterproof flashlight

Restaurant-grade 430 stainless steel

Dishwasher safe (with removable flashlight detached)

AA batteries Included

20,000-hour LED bulb lifespan

Slots drain excess liquid

Flashlight is removable and can be used separately
Benefits of Our Giant LED Spatula
Easily Grill Your Favorite Meals: 8-inch extra wide surface with beveled edge slides that easily slide under fish filets, steaks and other food.
Durable and Easy to Clean The Grillight Giant LED Spatula is made from top-quality stainless steel and is completely heat-safe, waterproof and dishwasher-safe (once the removable flashlight is detached).
Easily Grill in the Dark: The built-in LED flashlight replicates natural sunlight, providing clear visibility for nighttime grilling.
High Strength and Long-Lasting: The Giant LED Spatula comes complete with 430-stainless steel that's thicker than traditional grill tools. In addition, the waterproof flashlight's LED bulb lasts for 20,000 hours and includes AA batteries with your purchase.
Unique and Innovative Gift: Makes a unique gift for fathers, friends, or even work colleagues. Complete your Grillight collection!
Take Grilling to the Next Level with Ideal Illumination™ 
Ideal Illumination™ technology is a patented innovation built into the lightsource of the Grillight Giant Spatula that flawlessly replicates natural sunlight.  Regular LEDs distort the color of your food, which is why conventional LED lighting isn't found near meat or produce in stores. However, Grillight tools have successfully overcome this challenge thanks to Ideal Illumination.
Frequently Asked Question